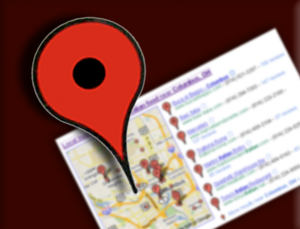 Local search optimization refers to our attempts to raise the ranking of a website in terms of searches in your business's local area. Google maps is a widely used local search engine, offering a free profile, and a listing at the top of the SERPs (search engine results pages). Your small business can get a free web page with a map, descriptions, and content you add.
Over 20% of all searches are related to location. Local Search is the fastest-growing segment of online advertising. Local listings are part of search engine results when a searcher includes the location keyword phrase while performing a search with Google, Yahoo!, Bing, or the like. The local SEO listings appear with a map and due to their position on the page, appear to rank higher than the number-one website on the results page.
Get your business on the map! We put together a list of our recommendations for local search optimization below.
Local Search Engine Best Practices
Submission of your business and creation of a basic profile on 6 local search engines- we use the top local search engines- Yahoo, Google, Hotfrog, Best of the Web, Bing, and Yelp.
Optimization of the homepage of your website for local search
Geotags- meta tags specifically for local search
Mobile Search Optimization- rendering your website properly on mobile devices- many local searches are now done on phones.