Search Engines- What They are, What They do,  and How They do it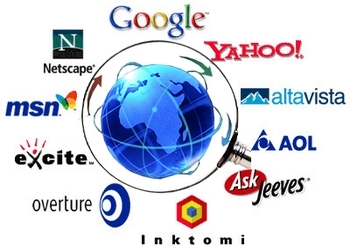 Search engines are designed to help people find the most RELEVANT information on the internet. Google, which is the world's largest search engine, uses an ever-changing algorithm that determines a website's ranking.
SEO professionals have basic on-site strategies for website optimization, such as keyword prominence and density, heading tags, titles and descriptions. Due to the shifting sands of search algorithms, we are constantly developing new SEO strategies to increase traffic and links into your website
First and foremost, a website must have GREAT CONTENT. Then, basic search engine optimization strategies are put into place. After this, we expand our strategy away from the website itself.
"Off-site" search optimization has to do with building relevant incoming links to your site from other well-raked websites, the generation of a "buzz". Social media channels, like them or not, have become an important part of the algorithm. Blog posting (again, optimized on the page for certain keywords), video marketing, forum interaction, relevant social media interaction, and email newsletters (we have developed a database of emails by now from the email capture form on our website homepage) are all free ways to generate leads for your website.

Some Search Engine Optimization Success Stories
"After only a few days, it has a number 3 placement on google!!! I highly recommend David." – Kim Gitzel, 2 The Point Acupuncture, Hilo, HI  www.hiloacupuncture.com
"David really knows what's he's doing with the website optimization. My massage website went from being on page 12 of a search to page one!" -Kimberly Heying, Heying Massage, Longmont, CO   www.heyingmassage.com